This week Janet and I have officially handed over Jervis Bay Kayak & Paddlesports Co Retail Store and Hire operation to our New Owners and Directors Bart and Sarah Malecki.
Sunday night was a chance for the JBK Team as it has stands to celebrate our incredible Team that has endured for almost 20 full years with our current Team pictured below being instrumental in literally thousands of Kayak and Stand Up Paddleboard Hires and hundreds of Sea Kayaking Trips and Courses and Extended Adventures both in Australia and Overseas.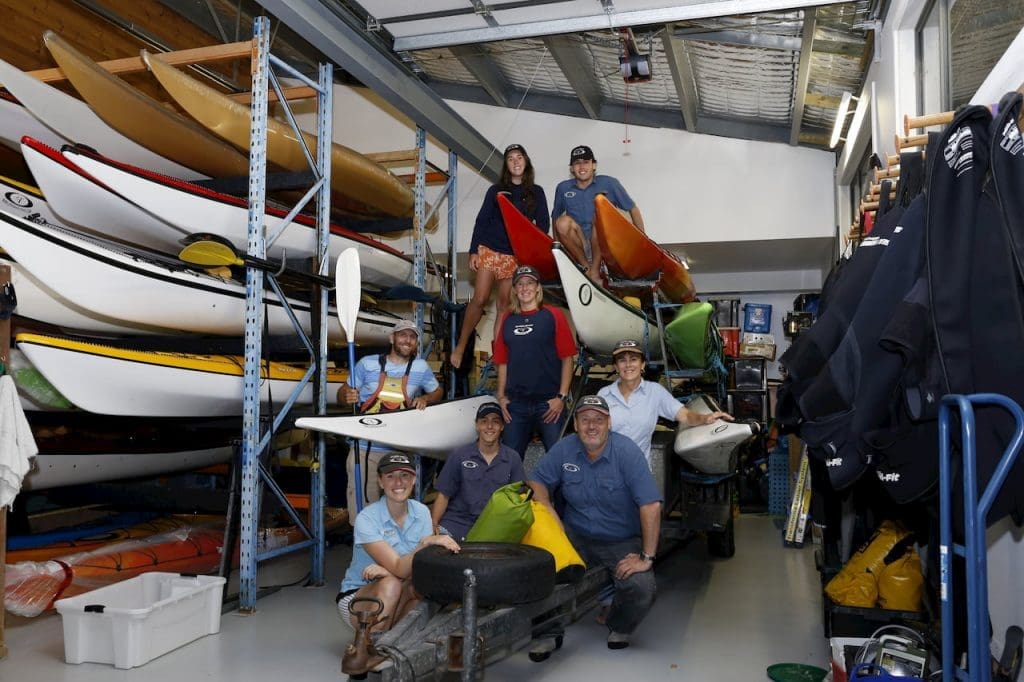 Both Janet and myself are immensely proud of our Service and Achievements and most importantly our amazing Team – Matthew Goodwin, Ashleigh McDonald, Tracy Gibson, Aidan Cameron, Sam Boardman,Ellen Boardman, and our past guides and instructors, John Gibson, Kim Hair, Jan Vokaty, Rebecca Vokaty,Andrew MacKenzie,Mick Greaves, Mick Sheehan,James Hannigan, and Bonnie Tregenza.
As we leave JBK in the capable hands of Bart and Sarah, we will be continuing on with Sea Kayak Jervis Bay, and Synergy Paddlesports with a new Website,Logo, Base of Operations and an emphasis on Quality Kayaking activity to enable our customers to experience the pleasure of Sea Kayaking and Paddlesports both in Australia and around the world.
We would like to thank every one of our customers for 20 incredible years of support and we look forward to seeing you on our experience programs into the future.
Yours Faithfully
Janet and Ross Boardman – Directors