Visitors to Huskisson and JBK will recognise our old tRUSTY Mitsubishi Canter Flatbed Truck that is our workhorse of our Hire Fleet of Sit On Top Kayaks. Loaded now with a full fleet of Brand New Perception Tribe 11.5 Single Sit On Top Kayaks.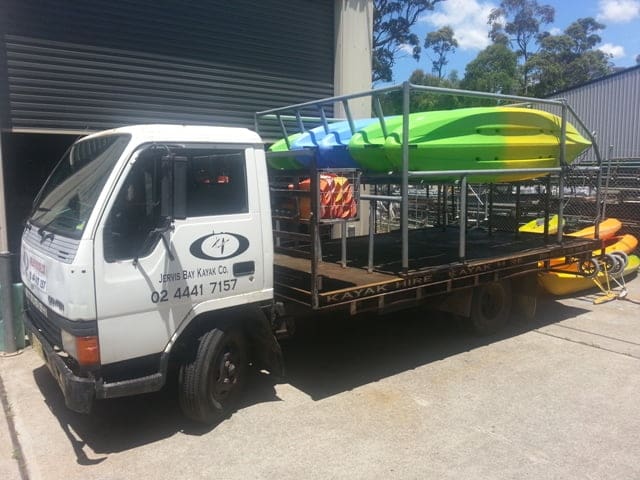 Once a year she gets a full rust removal from her Rear Tray and today was the day. Armed with a respirator and Overalls Rossco has spent the day on the grinder and wire brush and taken at least 20kg of built up sand, salt and rust that builds up after a very busy pre-season.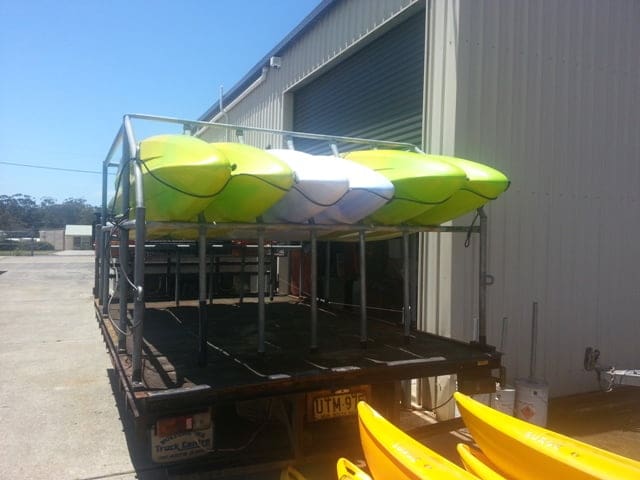 It is a pointed reminder of the need to care properly for your vehicles and equipment as the Salt Water Environment is the most unforgiving of all . Fresh water and Silicon Spray are the paddlers best friend and we suggest always wiping your kayak down before loading it on the roofrack and then a full clean out prior to storage.
Plastic Kayaks should be coated periodically with UV Tech or 303 Protectorant to ensure the UV is topped up and the finish i restored and Composite Kayaks should be hand polished and the same protectorant applied on a monthly basis to ensure your expensive equipment is kept in top order.
For any maintenance tips please contact our Team at JBK and get some advice on storing and maintaining your equipment.