Australian Canoeing Sea Skills Award Assessment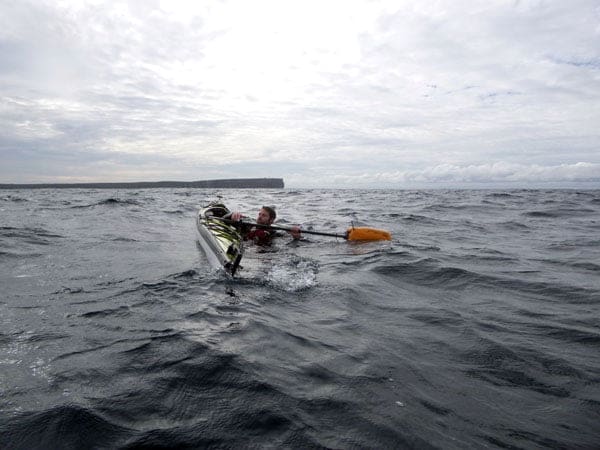 We had a fun Sea Skills assessment day today in 15kts of Nth wind and 1m South Swell bumping down the South Coast and around Bowen Island. Our Sea Skills Candidate today demonstrated great Paddling Technique, Landing and Launching, Eskimo Rolling, Bracing and a range of other rescues including securing and towing an injured/sick Paddler.
Nice to be out paddling with the water still at 18degrees,and I think we just beat the next onset of cold westerlies!!
Congratulations Ben, Well done attaining your Australian Canoeing Sea Skills Award… Happy Paddling on your next adventure…